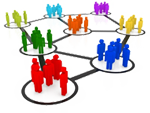 E-Mail Friends
Reading Exercise Classes
Peak XV fitness Reading Exercise Classes operate on Christchurch Meadows in Caversham. They operate on a Tuesday and Thursday evening 7-8pm, Saturday morning 9-10am and Sunday morning 10-11am. Reading Exercise Classes run outdoors in all weather and are great way to get fit in a safe and fun environment. The benefits of exercising outdoors are that you get to enjoy the sunshine (when the sun comes out). The sun is a great source of vitamin D that helps make you bones and muscle strong and keeps your muscle healthy. You also get to breathe the fresh air – mush better than the musty sweaty air that you get in the gym.
Get Your Free Trial Today By Calling 07879 646969
Reading Exercise Classes
Reading Exercise Classes are run by personal trainer Chris Hines who has been working in the fitness industry for 20 years helping people lose weight, tone up and get in the shape of their lives. Chris is also trained in pre and post natal training so bootcamp can be enjoyed by people who are pregnant (you will given lighter exercises to do) and who have already given birth.
A typical class might look like this. After meeting on Christchurch Meadows boot camps will go for a warm up jog and do some dynamic stretching to get the body ready for exercise. Next you might so one of Peak XV fitness drills such as the Everest running drill. This is a hard interval training run that is designed to strip body fat. After a drinks break you will then do some resistance circuits using bands, balls, kettle bells and body weight exercises to tone up the muscles. Lastly you will have a warm down and stretch with outdoor fitness Reading at the end.
Many people in Caversham and Reading have benefitted from Reading Exercise Classes on Christchurch Meadows run by Peak XV fitness. The kinds of results you can expect are weight loss of up to a stone, getting fitter and losing inches off your tummy and waist. So if you are looking to get out of the gym, into the sunshine and enjoy an outdoor fitness class in a fun and social environment then contact Chris today. Chris will let you come to boot camp for FREE for one week to see if you like it. If you don't – no nard feeling, but if you do you can sign up and reap the benefits of Reading Exercise Classes.
Call Chris Today To Get Started on 07879 646969
Special Offer
Call Us Today
07879 646969
---
Other Pages
---