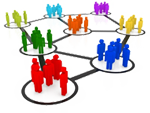 E-Mail Friends
Reading Fitness Classes
Reading Fitness Classes are run by fitness company Peak XV Fitness. They have been running outdoor fitness classes in Caversham for over three years now. The classes are open to anyone who wants to get in shape and enjoys a great workout.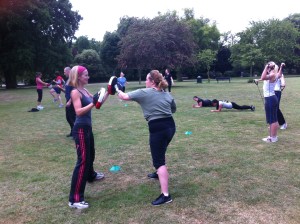 Lead trainer and business owner, Chris Hines, has helped hundreds of local residents get in shape and encourages new people to come along and try it out. The classes run four times a week in Christchurch Meadows, Caversham and your first week is free as a guest of Peak XV Fitness.
Reading Fitness Classes are high intensity and aimed at improving your fitness quickly and effectively through the use of circuit exercises, kettle bell drills, boxing and running. Each session is different and each individual is encouraged to work to their maximum but the focus is on having fun. The Reading exercise classes are very popular the classes are always full.
Reading Fitness Classes Benefits
For those people who are interested in weight loss, Peak XV Fitness have their own in house nutritional therapist who provides each new member with a weight loss eating plan to help them achieve their goals.
Here is what a Reading Fitness Classes regular has to say:
"I have been coming to boot camp for over a year now and I'm loads fitter than I've ever been. I feel much more toned and full of energy and when I include the dietary advice I notice really swift results. I was pleasantly surprised at how quickly my body could get in shape and I think this type of workout is perfect for someone who wants to get fitter in a way that it's up to them to set their own personal challenge. Having young children I also really like how flexible the times are so I can fit it around my life."
Nell Morris, Caversham, Reading
For more information about the times of Reading Fitness classes and also to request your free week trial, contact Chris on 07879 646969 today. Places are strictly limited.
Topic: Reading Fitness Classes
Special Offer
Call Us Today
07879 646969
---
Other Pages
---